Upcoming Events at the Winery & Out in the World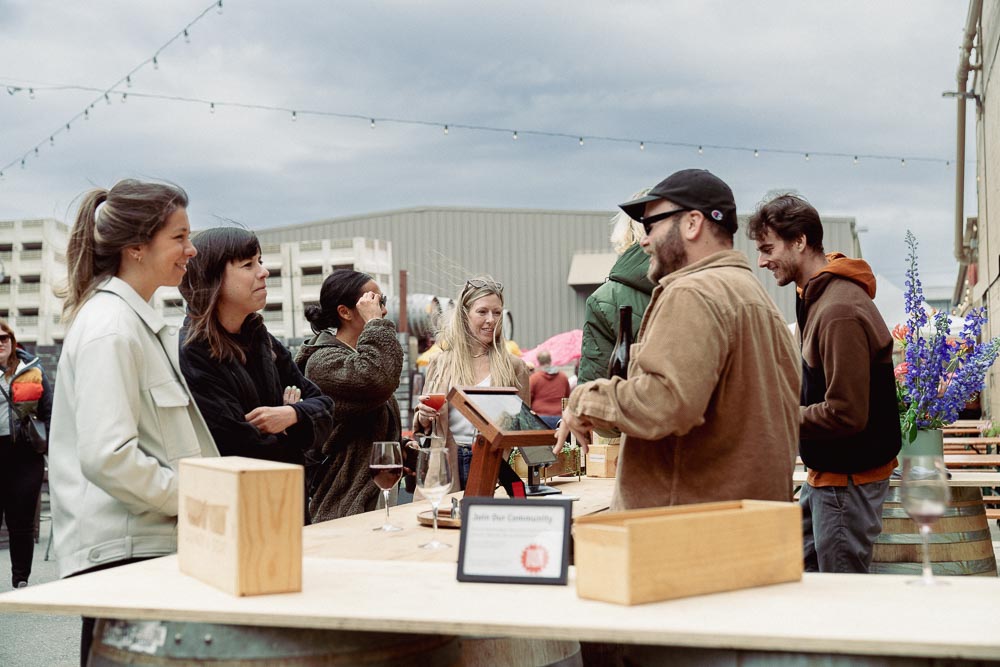 FIRST FRIDAY BLOCK PARTY
On the First Friday of each month we gather with the community plus our neighbors Hammerling Wines and Broc Cellars in our dreamy Berkeley backyard to host a Block Party from 3 – 8pm! Bottles and glasses of our delicious natural wines are available to purchase alongside inventive fare by local pop-ups.
With music, local artisans, & rotating food pop-ups – past collaborators include: Rucolina, Taco's Everywhere, Satay by the Bay, 鳥まん Tori Man, Bolita Masa, Fish and Bonez, Kuali Salsa, Edith's Pie, Xulo, and more!
NEXT Block Party: October 6th | 3-8pm 
Sip & Savor
New Weekly Guest Pourer Series!

In the spirit of community and connection, we're starting a series of Guest Pourers featuring old friends and industry members with ties to Donkey & Goat. We greatly value our friends in the industry and hope you'll stop by to see these familiar faces and to say hello!
The Details:
When: Thursday evenings from 6-8pm
Note: No Guest Pourer on October 5th, see schedule
Where: Donkey & Goat Winery, 1340 5th Street Berkeley
Next Event: Thursday 10/12 with Erin Callahan!
Wine & Spirits Top 100 Tasting
We're honored to be included in Wine & Spirit's 20th Anniversary Top 100 Tasting this year! Connor and Jared will be pouring our top scoring wines at the Metreon in SF on October 11th.
The Top 100 Tasting Event honors wineries from around the world that have delivered the best performances in W&S tastings throughout the year, for a night of food, wine and celebration. The evening offfers a chance to taste a vast array of exceptional wines, as well as an opportunity to meet winemakers face-to-face.
Join Our Community
Get 10% off your first online order when you join our mailing list!